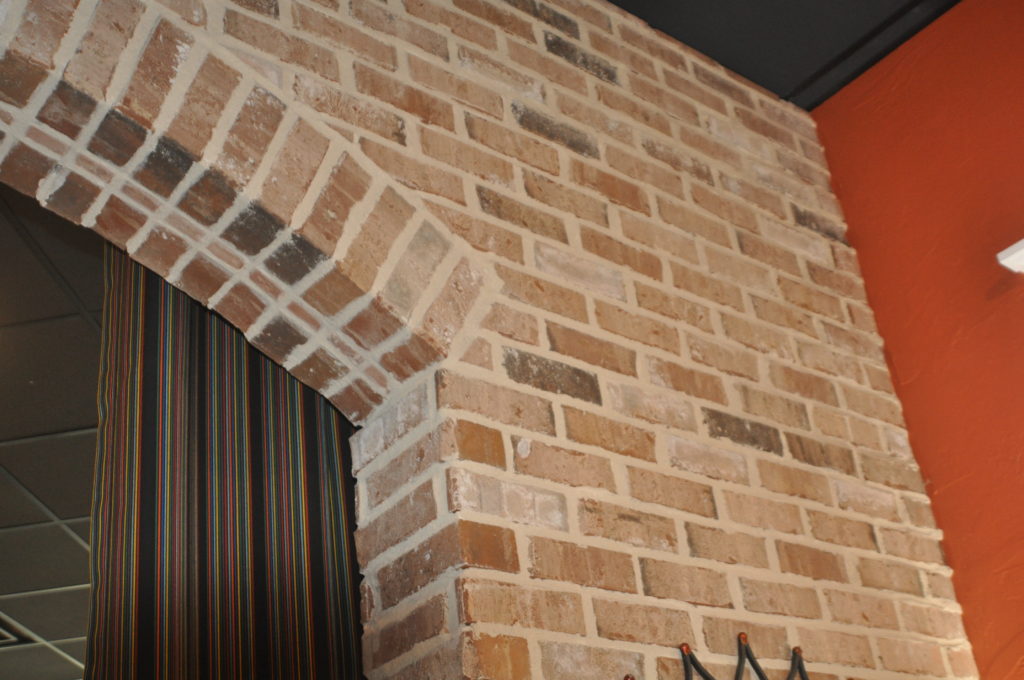 Looking to add warmth and richness to your next project?
Henry Brick now makes thin brick, a perfect option for for interior applications like walls, ceilings and floors. Thin brick is 5/8″ thick and offers weight and depth advantages, allowing it to serve in applications where full sized brick may not be appropriate.
Thin brick can be used on:
Walls and backspashes, including arches
Ceilings
Floors
A thin brick version is available in every color we make.
Please contact us for your particular project's needs.